Oxana Smochin tells us everything about Quality Assurance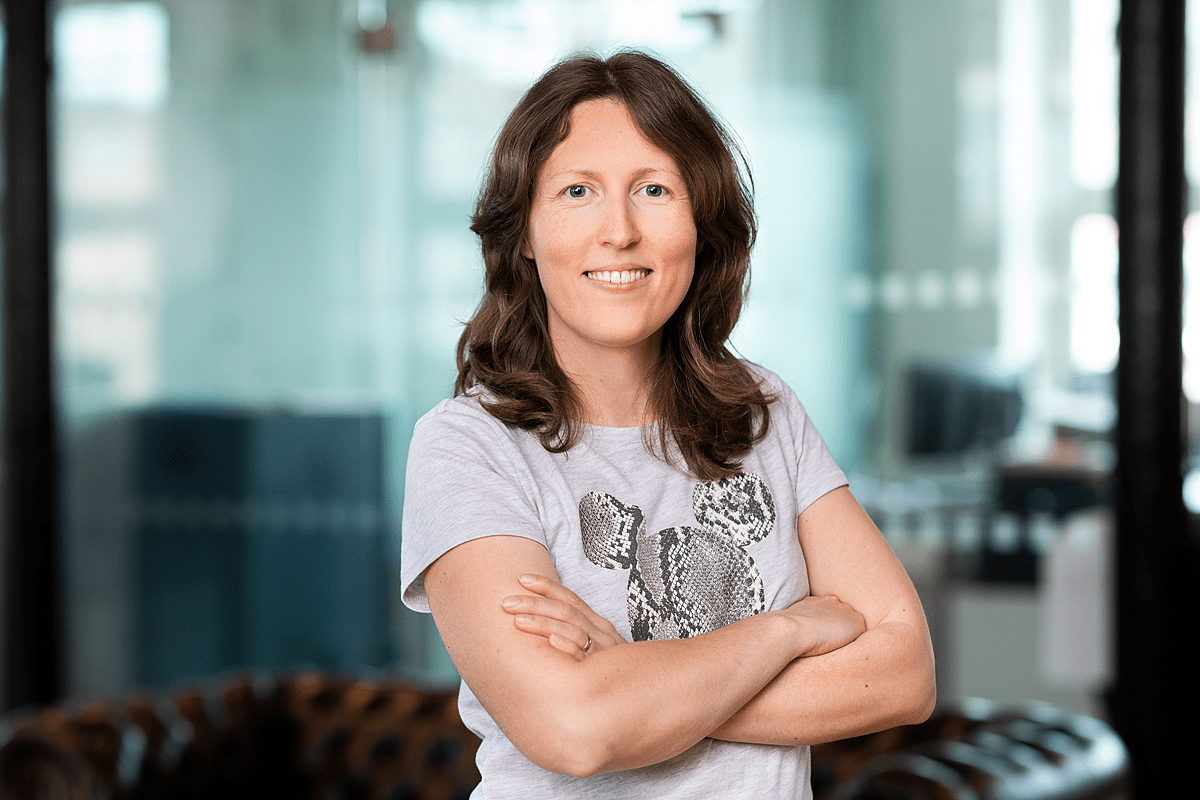 Oxana naturally possesses all the qualities that make an excellent QA tester: She is cool-headed, passionate about software quality and usability, devoted to adding value, and motivated by the bug scavenger hunt! She started at Visiba Care as an intern in 2019 and she quickly jumped onboard as a full-time QA tester, on a quest to perfect our platform ever since.

What do you do at Visiba Care?
I am responsible for testing the platform and ensuring it works as intended. This means that I am involved in testing new features that are planned for release but also in carrying out regression testing of the existing functionalities. Any issues that we identify during testing are reported and then sent to be fixed to the developers. Once the issues are fixed, we test them again so that our users experience the possible best quality. In addition, I work closely with the customer support department. When support receives a reported issue from a customer, we try to recreate those problems in order to understand whether it is a bug, or to find out what the root of the problem is so we can correct it.
What is the most important aspect of your role? 
I believe there are many reasons why a QA/test role is important, ranging from finding bugs as early as possible during the development process but also providing important information to the Product Owners as to how the new and old features work before the release. If I would have to choose the most important thing, I'd say that it's to build the customers' trust in our platform by bringing the best possible customer experience. Trust is a key element for a company's wellbeing and success in digitalising healthcare. Imagine if you had a terrible experience with a product, wouldn't it annoy you? I believe one's confidence into the product would directly decrease and they will most probably decide not to use it.
Visiba Care has grown a lot recently. How has that affected your work? 
I would not say that it has affected my job. It was crazy for a while when the corona pandemic just started in Sweden. I believe that customer support experienced the biggest impact, a major increase in customer cases. This has probably affected QA/testers indirectly, since we help the support team to answer questions about our platform but also dig deeper into the issues our customers may experience and identify the reasons so that we can fix it as soon as possible.
What do you think is the biggest challenge with growing in such a fast pace? 
I think the biggest challenge with growing fast is that as the number of customers grows, that brings different requirements. For the product, this means that the team needs to collect these different requirements under one umbrella. The challenge here is to organise the product and development processes so that it can satisfy varying customer needs and still deliver a product with the best possible quality.
What makes you so passionate about your job? 
Testing is fun! Maybe it sounds weird, but when I find a bug, I feel happy because I know that, by identifying bugs, I contribute to the quality of the product. In addition, the whole testing process is interesting, as you constantly have to stretch your mind and look at the product from different users' perspectives. On one hand it can be challenging but never boring. I am also passionate about my job at Visiba Care because I am involved in building a product that is valuable for the society and I want to work for a company that is driven by making a difference.
What is so important with digitalisation within healthcare? 
To make healthcare available and accessible to as many people as possible. Some people live far away from healthcare centres and sometimes they just need a simple piece advice and digital healthcare helps a lot in this case. Digitalisation within healthcare can reduce waiting times to contact a healthcare provider. Physically waiting at health centres on many occasions can be time-demanding and sometimes risky, as you are surrounded with people with other types of infections. Thanks to digitalisation we can save patients' time and avoid unnecessary risk. Digitalising healthcare also makes administration easier for healthcare workers, which can save time that can be used for the patients.
What do you think is the best thing with Visiba Care's platform? 
We have an all-in-one solution. We try to understand different working processes of healthcare professionals and their needs and include it in one platform. This way, our product is not only useful for primary care but can be used for secondary health as well. The best thing, I think, is that our platform enables different patients with different type of healthcare problems get help any time.
What is your experience prior to Visiba Care? 
No experience in terms of testing. I was working at Gothenburg University within Business Administration. I did research and teaching in the realm of international business strategies for small companies, how it is difficult for them to go abroad and working with proving these theories. But I had a passion for technique and programming, so I pursued a software testing education.
Why did you join Visiba Care? What makes Visiba such a good place to work? 
While studying software testing, I did my three months internship here. It was such an eye-opening, an amazing experience. I really like the way we all work cross-functionally, where all teams are involved in building our product. I have not experienced working this way before. People that work here are very engaged and committed in what they do. I want to come to work, it is great to be here and I love my job. So obviously when I got a proposal to work here, I said yes! It is such a liberating and warm environment compared to my past experiences.
How do you live your life outside work? Who is Oxana? 
I spend a lot of time with my husband and children. We start our days early and see each other in the evening, so the weekends are precious for us. If the weather allows, we run on Saturday and Sunday, we spend time in nature. Recently I downloaded an app where we can see what kind of flowers or plants, we have around us and kids like it a lot. On rainy days, we are usually at home playing board games such as chess, domino, backgammon.
Can you tell us something weird about yourself? 
I collect pigs, every time when I go travelling, I buy a pig haha! So, I have a pig collection at home and started when I was 15 years old.