Ylva Tranaeus, pediatrician, talks about her scientific approach to AI-triage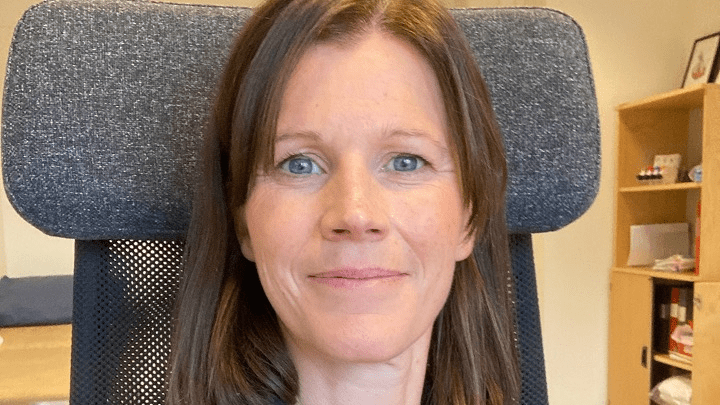 What are your primary tasks at Visiba?
I watch with the glasses of scientific research to see where more studies are needed, where there is a lack of knowledge, and where we need to keep on working. So, my role has been researching, with my scientific background. I supervise general practitioners who do different scientific work about Red Robin.
What is the best part about your job?
To be able to dive deep into a, for me at the beginning, pretty foreign field, which is both a lot about primary healthcare and also the digital product that has been developed. It is really interesting to learn more about that. Also, to work in a team with different competencies, where we help each other, and drive development forward together is super fun!
What is most challenging?
One challenging part was to finish the literature review. Even if it is a new field of research, it has completely exploded recently. So, to get track of; what is out there and what has been done before? What needs to be done and what lacks evidence?
Where do you hope we are in 10 years?
I believe AI will truly be a part of our everyday life, much larger than just within medicine. If you focus on just Red Robin and the healthcare, I hope for accessibility, more efficiency, and not so foreign for both caretaker and caregiver. We will rather take it for granted, to have the digitalization and different AI tools for help and support. It becomes another synergy between the tools, how we work, and the decisions we make.
What advice would you give your colleagues around the country who are skeptical about the change?
I am confident that as long as you make changes thoughtfully, where you made risk analyses and weighed the pros and cons, and always evaluate what you do, the tools may result in improved healthcare, rather than deterioration. Which might just be many people's apprehension, or that the doctor will be replaced with a digital AI tool. Try to look at it as a complement to the healthcare – not "instead of", and I believe it gets a little easier to embrace and start daring to try.