Commercial
·
Göteborg, Stockholm
·
Hybrid Remote
Key Account Manager
Vill du kombinera din passion för att få en verksamhet att växa med att göra skillnad inom vården?
Vill du kombinera din passion för att få en verksamhet att växa med att göra skillnad inom vården?
Vi söker nu vår nästa Key Account Manager som vill främja digital transformation hos våra kunder, med fokus på de svenska regionerna. Du kommer att vara kundens huvudsakliga kontaktperson och samarbeta med dem på en strategisk nivå.

Vad kan du förvänta dig i rollen?
Som Key Account Manager kommer du att ha ansvar för att utveckla relationen till, och affären hos, våra existerande kunder. Det är ditt ansvar att driva merförsäljning av utökade kontrakt och förändringsledningsprojekt. Tillsammans med kunden identifierar du utvecklingsbehov och är deras rådgivare kring digital transformation med hjälp av Visiba Cares digitala vårdplattform.
Du blir en del av vårt Account Management-team, som arbetar nära de övriga kommersiella teamen: Commercial Operations, New Sales, Transformation och Customer Care.

Vem är du?
Vi söker en person med stor erfarenhet av B2B-affärer inom hälso- och sjukvården. Du vet att 100% av intäkterna kommer från våra kunder och deras utveckling och drivs därför av att se våra kunder utvecklas och växa.

Vi tror att du uppskattar att arbeta med komplexa organisationer och är bekväm med att möta beslutsfattare och snabbt skapa dig en förståelse för kundens behov. Vi tror också att du har uthållighet och att du alltid gör det lilla extra för att lyckas, tack vare ditt engagemang och intresse för det vi gör – Nära vård i praktiken.

Visiba Care är ett tillväxtföretag och för att trivas hos oss bör du uppskatta ett högt tempo där du är öppen för nya idéer och strävar efter att bygga stabila och långsiktiga relationer. Du drivs av att hitta nya sätt och har ett intresse för digitala lösningar som placerar kunderna i framkant på marknaden.

Vi ser gärna att du har följande erfarenheter/förmågor:
Minst 8 års erfarenhet från komplex B2B account management
Kommersiell arbetslivserfarenhet från hälso- och sjukvårdssektorn, helst från både privat och offentlig sektor
Erfarenhet av att arbetat med SaaS
Förmågan att bygga starka kundrelationer
Erfarenhet av att hantera flertalet stakeholders i account management -processen
Erfarenhet av rådgivande försäljning mot beslutsfattare på C-nivå
Erfarenhet av upphandlingar, både LOU och upphandlingar i privat sektor
Utmärkt kommunikationsförmåga på svenska och engelska, både i skrift och tal

Vem kommer hjälpa dig att lyckas?
Som del av Account Management-teamet kommer du att ha mig, Sophie, som din chef. Jag har ett genuint intresse för människor och jag ser fram emot att hjälpa dig att lyckas i din roll. När jag inte arbetar spenderar jag mycket tid med min familj och mina vänner. Jag har också en stor passion för fäktning. Jag ser fram emot att addera teamet med någon som inspireras av vår vision: "Empowering healthcare. Improving lives" och som vill hjälpa till att driva vårdens digitaliseringsresa framåt.

Placering är i Stockholm eller Göteborg 
Rollen kommer även kräva visst resande.Urval sker löpande, så tveka inte på att skicka in din ansökan nu direkt. Om du har några frågor om rollen får du gärna kontakta vår Cheif People Officer, Elin Almroth på mail elin.almroth@visibacare.com eller ringa på 073-8199591.

Om Visiba Care
Visiba Care grundades 2014 med visionen "Empowering healthcare. Improving lives". Idag är Visiba Care en prisbelönt digital vårdplattform som möjliggör högkvalitativ, tillgänglig och integrerad vård för mer än 7 miljoner människor. Plattformen används av mer än 2 500 mottagningar och mer än 34 000 vårdanställda runtom i Europa. Var 25:e sekund är det någon som får vård genom en patientportal möjliggjord av Visiba Care. Läs mer på www.visibacare.com.



Team

Locations

Remote status

Hybrid Remote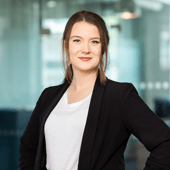 Contact
Elin Almroth
Chief People Officer – Business Operations
Our values
We care

for each other, by being warm, attentive and respectful for our customers by going the extra mile to help them succeed for the society by contributing to a healthy and sustainable world

We act

with passion and curiosity to accomplish great things with a pragmatic mindset, focused on getting things done by celebrating each other's achievements and having fun

We grow

as individuals by challenging and supporting each other as a team by sharing knowledge and aligning our goals as a company by aiming high, driving and embracing change
Workplace & Culture
We believe that individuality strengthens our team, and that striving towards a common goal doesn't require conformity. At Visiba Care you are encouraged to find your own way and rely on your own creativity. Together we will discover the unique way in which you and only you can contribute to our work. Our growth and expansion across Europe brings new and fun challenges every day. It also brings new opportunities for you to grow as an individual and professional.
And if you're a musician, a gamer or a hobby politician, or if you collect breakfast cereals(!), well then you'll find friends of like mind in our family. No one said changing the world couldn't be fun!
About Visiba Care
Visiba Care's virtual care platform is the market's most flexible and comprehensive solution for virtual care pathways, supporting more than 7 million patients with digital access to health and social care services.
Through a variety of user-friendly and intuitive tools, including a white label patient portal, intuitive web interface, patient or clinical-managed bookings, online consultations, and powerful AI triage; Visiba Care's platform works across all health systems, spanning primary, secondary, mental health and integrated care.

Commercial
·
Göteborg, Stockholm
·
Hybrid Remote
Key Account Manager
Vill du kombinera din passion för att få en verksamhet att växa med att göra skillnad inom vården?
Loading application form
Already working at Visiba Care?
Let's recruit together and find your next colleague.