Läkare till medicinsk AI-utveckling på 60-100%


Är du en läkare som drivs av förändring? Vill du vara med och utforma framtidens vård och samtidigt behålla en fot i det kliniska? Är du nyfiken på hur digital teknik, AI och maskininlärning kan och kommer att användas inom vården? Vill du vara med och undersöka hur tekniken kan bidra till en mer effektiv, kvalitativ och patientcentrerad vård?

Vi söker nu fler läkare till vårt produktteam, där en av produkterna är en automatiserad anamnes- och triageringslösning som är framtagen av vårt medicinska team, AI-experter och vårt digitala utvecklingsteam.


Vad kan du förvänta dig i rollen?
Som Medical Specialist på Visiba Care ingår du i ett team av medicinska Produktutvecklare som jobbar tätt tillsammans med AI utvecklare, UX designers och Product managers för att skapa och förbättra digitala verktyg inom vården. Du kommer arbeta med de senaste digitala tjänsterna och utmanas att tänka nytt och utanför boxen. Vi ser att en viktig förutsättning för att lyckas är att följa de senaste råden, forskningen och nationella riktlinjer och att vi översätter det till hur vi utvecklar våra produkter. På utfall av patientärende så jobbar du tillsammans med AI-experter med hur insikter från data ska omsättas till utveckling i produkten.

Du kan antingen jobba på plats på Visiba Cares kontor i Göteborg eller Stockholm. Du jobbar 60-100% så att du kan vara fortsatt kliniskt verksam.

Vem är du?
Du är en specialistläkare inom allmänmedicin
Du har ett stort intresse för ny teknik och hur det kan förbättra dagens sjukvård
Du är lösningsorienterad och trivs med att arbeta självständigt
Du tror att samarbete mellan kompetenser och synsätt stärker resultatet
Flytande svenska är ett krav och flytande på andra språk ett plus
Du är bekväm i Office-paketet

Du har gärna:
Ha erfarenhet av tjänstedesign eller liknande koncept, där du drivs av att förbättra arbetssätt och vårderbjudande inom hela vårdkedjan, från patient till användare
Ha erfarenhet eller intresse av att arbeta med att strukturera och omstrukturera medicinsk data
Ha jobbat i digitala produktutvecklingsprojekt tidigare


Om Visiba Care
Visiba Care grundades 2014 med visionen att göra vården mer tillgänglig, effektiv och hållbar. Vi utvecklar och tillhandahåller en lösning som gör det möjligt för vårdgivare att öppna digitala mottagningar under eget varumärke. Visiba Care är idag Sveriges ledande plattform för digitala vårdbesök. Kunderna finns både inom den privata och offentliga sektorn, främst i Sverige men även i övriga Norden och UK. Huvudkontoret är beläget i Göteborg. I dagsläget är vi ungefär 100 anställda.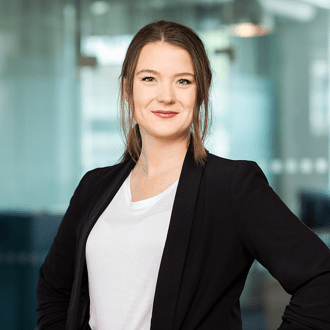 Contact
Elin Almroth
Chief People Officer – Business Operations
Related jobs
Our values
We care

for each other, by being warm, attentive and respectful for our customers by going the extra mile to help them succeed for the society by contributing to a healthy and sustainable world

We act

with passion and curiosity to accomplish great things with a pragmatic mindset, focused on getting things done by celebrating each other's achievements and having fun

We grow

as individuals by challenging and supporting each other as a team by sharing knowledge and aligning our goals as a company by aiming high, driving and embracing change
Workplace & Culture
We believe that individuality strengthens our team, and that striving towards a common goal doesn't require conformity. At Visiba Care you are encouraged to find your own way and rely on your own creativity. Together we will discover the unique way in which you and only you can contribute to our work. Our growth and expansion across Europe brings new and fun challenges every day. It also brings new opportunities for you to grow as an individual and professional.
And if you're a musician, a gamer or a hobby politician, or if you collect breakfast cereals(!), well then you'll find friends of like mind in our family. No one said changing the world couldn't be fun!
About Visiba Care
Visiba Care enables healthcare providers to set up their own branded digital practice. It is a safe and scalable platform that improves accessibility and increase efficiency. Features like online booking, video consultations, smart forms and chat facilitates everyday life for both healthcare professionals and patients.
Visiba Care was founded in 2014 on the vision of a healthcare characterised by accessibility, simplicity and sustainability. Today we are Sweden's leading platform for digital healthcare consultations.
Already working at Visiba Care?
Let's recruit together and find your next colleague.