Rob Edwards – a strong advocate for digitalisation within healthcare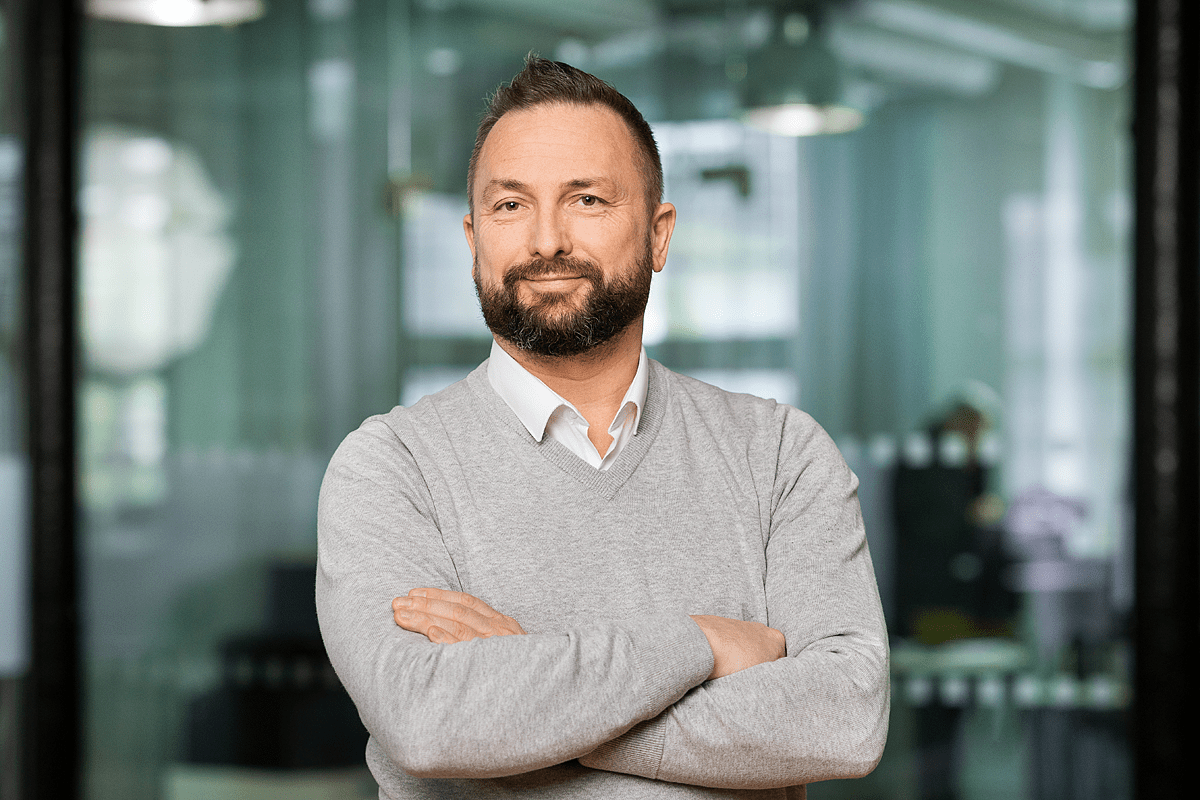 Rob Edwards has vast experience in working with the public sector in England and is a strong advocate for the digitalisation of healthcare. We had a chat with Rob to learn more about the current situation of healthcare in England. We also wanted to know how he thinks that a virtual care platform such as Visiba Care could benefit the digital transformation of the NHS.
Hi Rob, who are you, and why did you decide to join Visiba?
I live in Kent, just outside London, and I have a wealth of experience in business development from working with both commercial and public sectors. I joined Visiba since I genuinely believe we are on to something with our virtual care platform. It is powerful yet easy to use and understand, both from the patient and healthcare professional view. After meeting a few of the key members of the Visiba team, I got a very positive feeling of everyone being real team players, like a "working family". I felt this product and this team could really make a difference - and I want to be part of it!
What is your analysis of the digital maturity of healthcare in the UK?
In my opinion, our healthcare system is the best in the world. We are fortunate to have the NHS. However, there is room for improvement. We need to find ways to tackle challenges, such as long waiting times, backlogs, staff shortages, funding, etc. And when you think of it, healthcare is far behind the rest of the society when it comes to using digital ways of interacting. Almost everything we do today can be done by pressing a smartphone button. You can order a SPA weekend, tickets to concerts, weekly groceries, learn new languages ... the list goes on and on. It is almost unbelievable that we in the UK still have a nearly backward approach to seeking healthcare advice or help in this day and age. We still need to call a number – that is almost certainly going to be a busy line. Then we have to wait for a receptionist to answer, only to be told that there are no appointments available and advised to call again tomorrow. This ultimately leads to frustrated patients, overworked healthcare staff, and the problems mentioned earlier. I firmly believe that a digital approach could resolve many of these problems. And there is no time to waste.
What would you say are the two main benefits of Visiba Care for the NHS?
There are too many to choose from ... but if I need to narrow down to only two, I would say,
Enabling more efficient remote access to healthcare will help clear up backlogs
White-label will increase trust and ensure a more personalised experience for patients