Marc Humphrey on the challenges of the NHS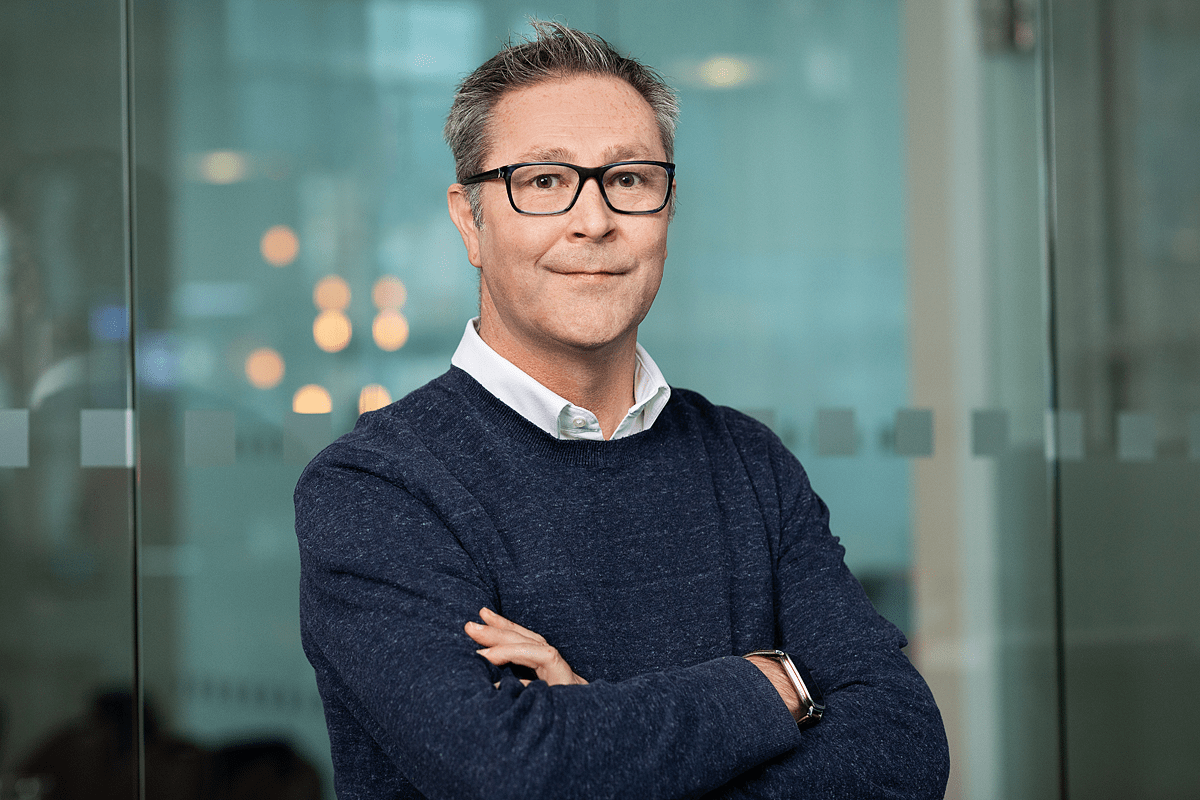 As Head of Sales in the UK, Marc Humphrey leads the sales team and manages our commercial activities in the UK. With his vast experience in sales and experience in selling software to different healthcare organisations, Marc is undoubtedly well prepared for the challenge of bringing Visiba Care to the UK market. We talked to Marc to learn more about him and why he thinks Visiba Care will bring value to the UK healthcare system.
Hi Marc, who are you?
I am a father of two daughters and live in a small village in Buckinghamshire, called Great Missenden. I have spent most of my working career in sales and especially selling SaaS solutions to organisations in the public sector, mainly healthcare.
What made you decide to join Visiba?
I had never heard of Visiba Care before entering the interview stages. Having researched the company, the platform, and the culture, I was excited to learn more. During the extensive interview process, I met various Visiba employees. The story told by each of them exuded passion for the company and colleagues. I was sold. After nearly 4 months in my role as Head of Sales UK, I am more than confident I made the correct decision, and we will make a success story here in the UK.
What do you see as the main challenges for NHS?
NHS is a fantastic organisation. However, behind the scenes, too many chefs are trying to cook the same soup without communicating. No department seems to know or understand what overall trusts or ICSs are planning in the background. The disconnect is enormous, and NHS staff understandably get frustrated when new systems are forced upon them because of an overriding decision somewhere at the top. So ultimately, it is very messy. We have a 6 million person backlog in the UK awaiting operations and treatment, which should be the top priority.
How could a virtual care platform such as Visiba Care assist?
Like millions of others in the last couple of years, I have struggled and mainly failed to speak to or see a GP. Covid-19 has had a massive impact on our society and the NHS, and we are not over it. In fact, we are going through another spike in hospitalisations and death right now. There could be tens of thousands of more unnecessary deaths from the patients in the backlog that need urgent treatment, but the manpower just isn't available.
Like many others, digital meetings became a staple part of my life through 2020/21 and continue to be an everyday tool. I would welcome a Visiba virtual call with my healthcare professional; no driving, parking, childcare etc.
We are in the UK at the correct time with our white label virtual care platform offering secure online consultations and more efficient pathways through AI triage. The AI triage will automatically assess medical history and triage patients, saving valuable time for healthcare professionals. They can then spend time with the most vulnerable quickly and efficiently, either digitally or face to face.
Any assistance Visiba Care platform can help chipping away at the backlog will save lives. So I am passionate when discussing what we can offer and where we can assist. The problems are real and will not go away any time soon.