Ebba Werr, Medical Advisor, on digital transformation in primary care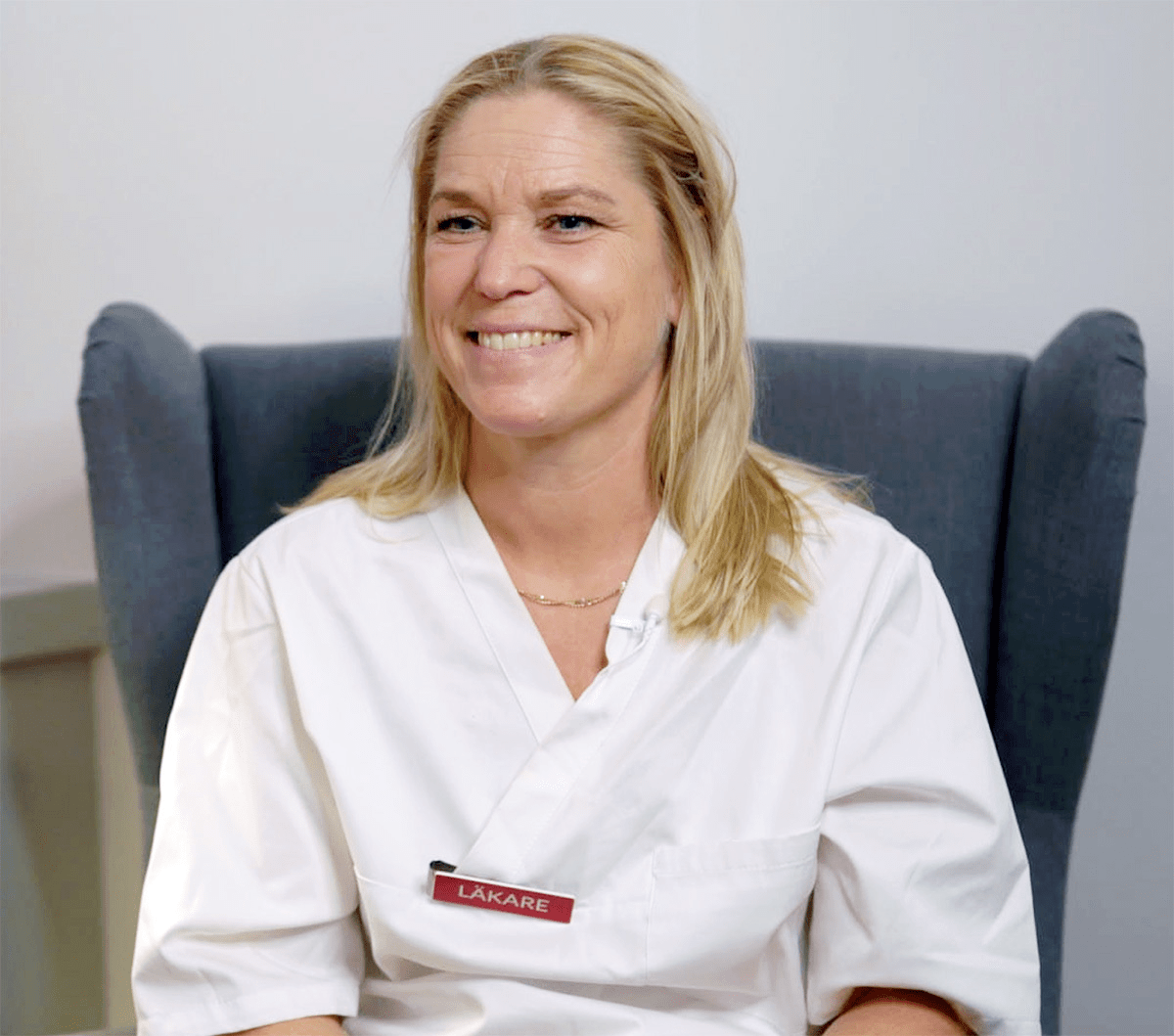 How did you end up in the medical team?
I am a doctor specialising in general medicine, i.e., primary care, and I have worked in digital healthcare for the last couple of years. I wanted to contribute to a white label solution for the public and prominent players in Swedish primary care.
What are your primary tasks at Visiba?
Mainly, I work with Red Robin. We work purposefully to increase the amount of medical information in Red Robin, improve the medical quality to RR:s assessments regarding the priority of a medical case, and the suggestions for alternative diagnoses.
What is the best part about your job?
Red Robin is at the forefront in Sweden. We have a stimulating environment in the medical team, and we are constantly searching for new development paths.
What is most challenging?
Since no one has done anything similar before, the most challenging part is setting new frameworks and ensuring that Red Robin becomes a reliable and safe medical device while being innovative. We need to give the customers a clear business improvement and an extra push into the digitalisation of the daily patient-centred work.
What are the most significant advantages of implementing automated anamnesis and triage?
It allows healthcare providers to get a more extensive overview of the healthcare needs of their listed patients. Through a mobile application, automated anamnesis and triage, and then messages, healthcare professionals can prioritize their resources to those with the most urging medical needs. We can also direct the right resources to the patient straight away.
Where do you hope we are in 10 years?
I hope Visiba and other players improve the accessibility for increased interoperability between digital care platforms and EMR. The patient data that the platform gather can then be transferred to the patient records and utilized efficiently and safely.
In 10 years, we will have technical advantages to foresee healthcare professionals with patient data from the patient´s daily life through home monitoring. In that way, we´ll receive a much more relevant reflection of the patient to the healthcare. We will have come much further in knowing that the measurement values reported are valid. And we have found opportunities to illustrate all data appropriately to the healthcare professionals, which means that the patients' meetings can start from a much better place. I also see the possibility of strengthening the continuity between doctors and patients in primary care and an improved work environment.
What advice would you give your colleagues around the country who are skeptical about the change?
I genuinely recommend embracing the development rather than being skeptical. Healthcare is behind in technology, and we need to use technology to elevate medical quality, avoid mistakes and keep track of our trained resources (doctors, nurses, etc.) to have enough for our population in the future.