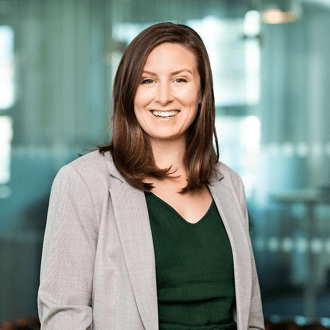 Felicia Hartvig, our Talent Acquisition Specialist, will love to hear your story

When applying for a job at Visiba, Felicia will probably be the first person you meet and we couldn't be happier about that! This curious and talented Talent Acquisition Specialist embodies our values and is truly passionate about people.

Tell us a bit about your background, Felicia!
I have always known that I want to work with people in one way or another. When I was younger, being a nurse or a preschool teacher was high on the list. But in the end, it was human resources that I fell in love with. My first job in recruitment was as a consultant at a startup company here in Gothenburg. Since then, I've been at a large global company and at a scale-up fintech company, where I for the first time worked in-house with recruitment, as a Talent Acquisition Partner.
What drew you to Visiba?
First of all, I knew that I wanted to continue in a small or medium-sized company in rapid growth. I like the pace, the quick decisions, and the feeling of being a part of something that grows – with great ambition. I also knew I wanted to go to a company where I really believe in the product. On top of that, Visiba's product can actually make a life-changing difference to people.
A really good corporate culture was also an important item on my wishlist. When I met the people at Visiba, during the interview process, I immediately got the feeling that there was a lot of focus on culture. You could also feel their passion and interest in their roles and in the company, which was inspiring. I felt: "I want to work with these people".
What is your main focus here at Visiba?
My main focus is to attract and recruit new passionate talents that want to grow with us. I support our managers throughout the entire recruitment process and strive to give the candidates a great experience along the way. Besides that, among other things, I develop our onboarding processes to give our new employees the best possible start here at Visiba.
What is it like to work at a scale-up?
Part of the charm of a scale-up is, in my opinion, that not everything is predetermined, and things are still moving. Being involved in setting up routines and processes and then continue to develop these is super fun! Recruiting for a scale-up is very rewarding, as it is something that interests many people. You also get to be involved in very different parts of the company and I feel that I develop and learn new things every day.
Are we hiring?
Do we?! We need to grow organically and during the year, we will look for a wide range of competencies, from developers to more commercial roles.
How will we keep attracting new employees in the future?

We are fortunate to have a business idea that supports society. I think that it is becoming more and more important to people to work for a company that creates value and where you feel that you are involved and contribute to making our world better. I also believe, especially after this pandemic, that flexibility in terms of working hours and where you work will be of great importance. Even before the pandemic, we at Visiba have been very flexible with working hours and the opportunity to work from home.
What is the most exciting thing about working with HR?
I think it is to focus on the employees' well-being. You spend so much time at work and it is super important that you feel good at your workplace and are proud of your employer. Focusing more on recruitment; it is meeting with all the candidates. Everyone has their own story to tell, and it is so interesting to take part in this. It is of course also very rewarding to share the great happiness of someone getting their dream job!
Finally, can you tell us something different about yourself?
Well, now in adulthood I am anything but a lens louse and the one who likes to be in the centre of attention. But as a child, I apparently tried, by all means, to be seen. Which resulted in me being on several Swedish TV shows. I even made a brave attempt to be on "Little stars" as The Smurfs. But I didn't make it, thank goodness for that!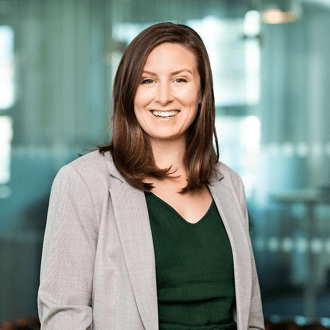 Åsa Söderlund