Seeing opportunities: Selma, our Sales & Marketing Coordinator in Norway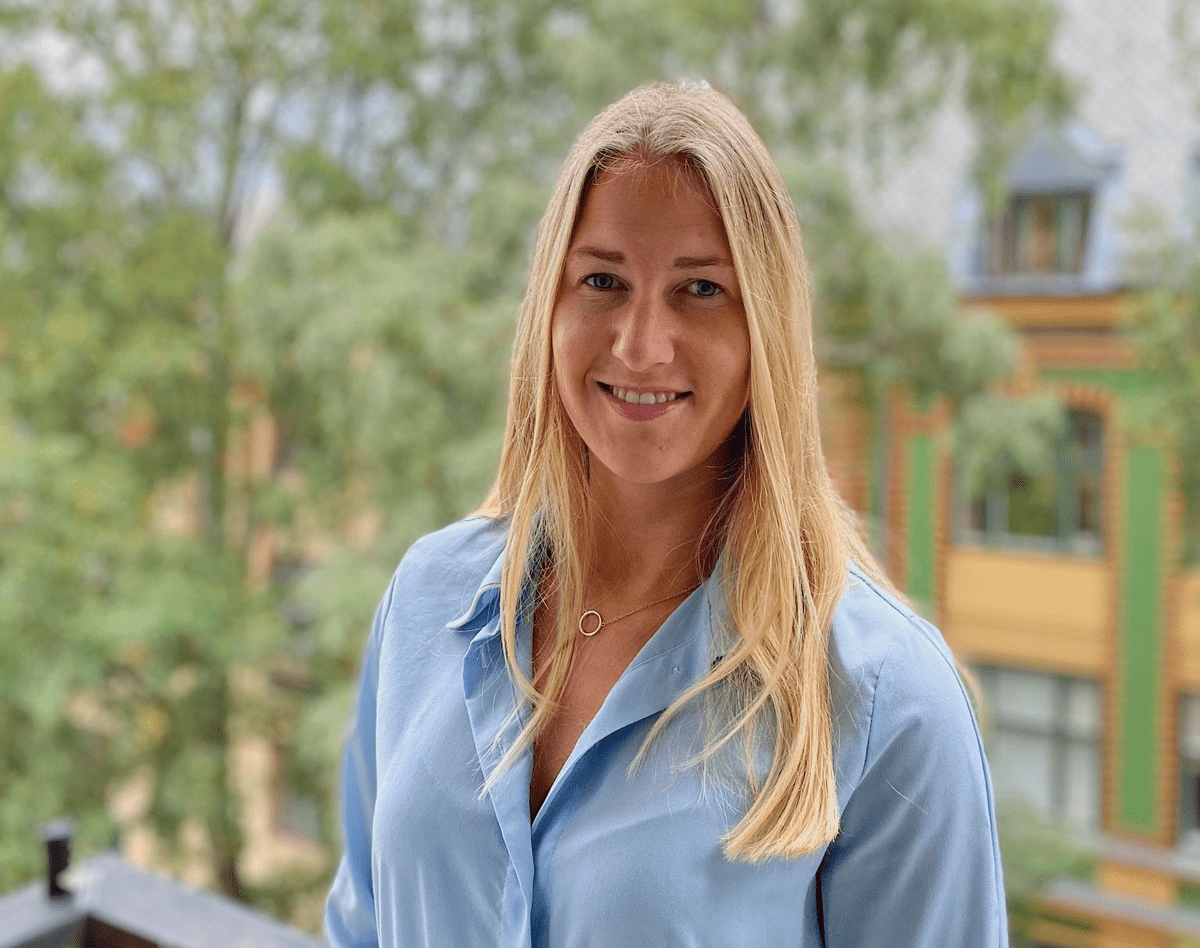 Selma Fallsen joined Visiba this summer to help Norwegian healthcare providers get going with digital transformation. She is our Sales&Marketing coordinator in Norway, a swift learner with an aptitude of turning thoughts into valuable actions. In this interview, she tells us a bit more about herself and her background.
What do you do at Visiba?
I am the new sales and marketing coordinator in Norway. My role will focus mainly on the Norwegian market and it is where I am located, in our office in Oslo, Norway.
What were your expectations on your role before starting?
I was close to graduating when I got in touch with Visiba. I studied Business Administration in the U.S for 3 years and then I did a program called Economics and Marketing in Copenhagen for 2 years. During these years, I worked part-time at a few positions and internships within sales, customer support and marketing. When I moved to Copenhagen, I worked in a communication agency where I was introduced to digital marketing and digitalisation in general – an experience I am very grateful for, as I really learned the importance of digitalisation in all industries today. During my last year in Copenhagen, I was introduced to the healthcare and pharmaceutical industry, and that was when I realised that the combination of healthcare and digitalisation has great potential. That was finally when I knew what I wanted to do when I graduated. So the opportunity to work with digitalisation in healthcare was what triggered me to apply for this role!
What makes Visiba an exciting place to work? How is the Visiba culture?
I identified and felt the culture already in the recruitment process. Visiba showed already from the start that they have a warm culture that suits me really well. And now after a certain time, I find the culture really unique. I am located here in Oslo, but I feel very included and part of a bigger company. I communicate closely with the marketing team and I have the same contact with Tomas, our Country Manager here in Norway. I think it's great!
What is the biggest challenge for you right now?
Getting comfortable with my role. Right now, there are a lot of new things to learn and to be introduced to. The industry is very complex as well. There is great potential in the Norwegian market and so many things that can and should be done. As we are a small team over here, we have so much to do. With time, I hope to be able to become a great asset to the company, and to contribute to the expansion on the Norwegian market.
What makes you passionate about your job?
The opportunity to be a part of something that is so big – and so much bigger than yourself. We are part of a change that can contribute in many aspects of care: Healthcare of course, but the society as well, and at the end of the day improve people's lives. This opportunity gives me meaning every day when I come to work. Being part of this change and the future route is inspiring to me.
What is you focus right now?
I really try to get an overview of everything that my role includes, but right now we have a big healthcare conference that is coming up. I am also planning and producing content for our website and LinkedIn page. Hopefully, these starting projects will become useful later this fall and they will be a good starting point for our next projects.
When you are not working, what is your favourite thing to do?
I am an active person and in my spare time I make sure to stay in shape, play soccer (football) and be active. In the winter I love skiing and snowboarding. This summer, I have a goal: To learn how to surf. I like to travel during vacations, or when I have the opportunity. And of course, hang out with friends and family.
What's a fun fact about Selma?
I was in the Norwegian army as between 2014-2015 as a gap year after High School and prior to university. It was both the best and my worst year of my life, but a really good experience.