When Customer Success means growth: Andreas Norlander, Customer Success Manager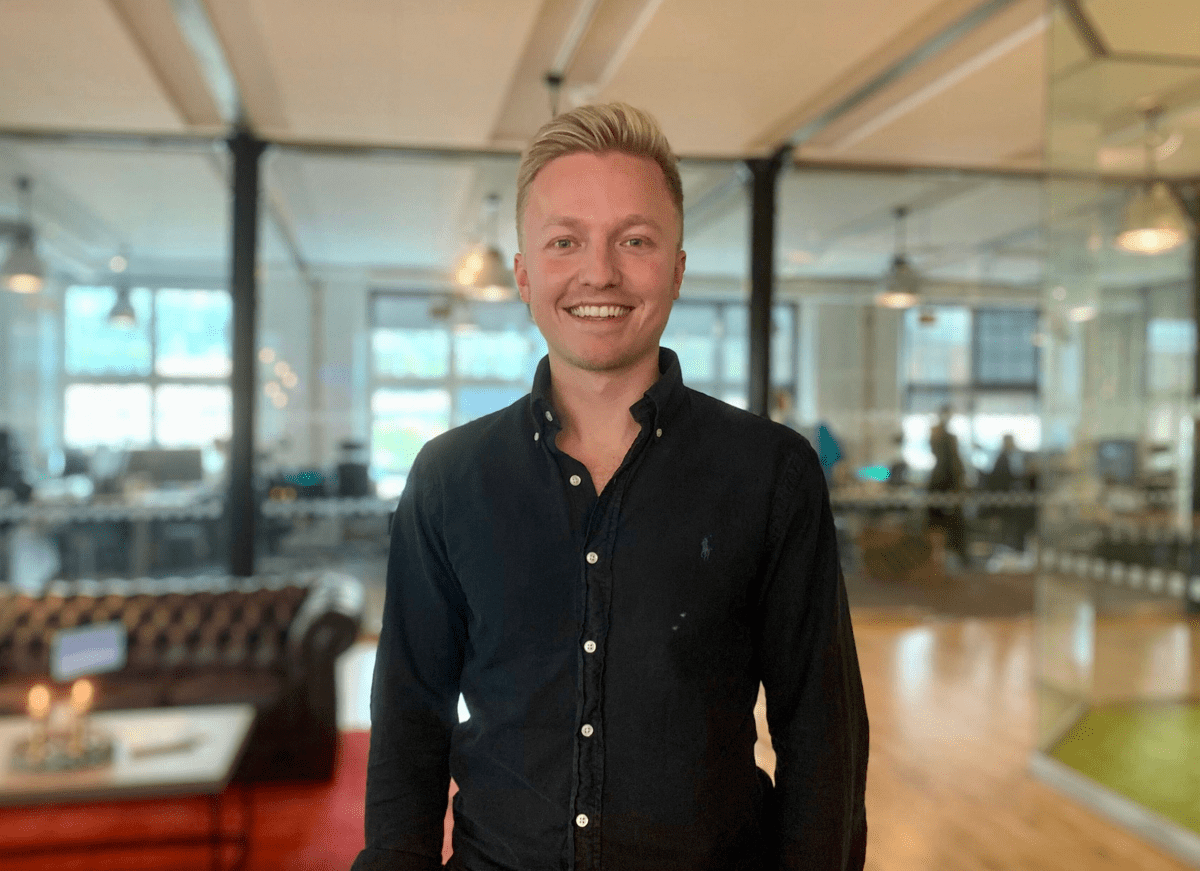 As our customers grow, so does Visiba. Our growth aims to take the best possible care of our customers and do everything in our power to help them succeed. This is why Andreas Norlander, our newest Customer Success Manager, joined Visiba! Andreas's ambition is to support healthcare providers go above and beyond with Visiba Care and fully transform their digital operations.
What do you do at Visiba?
I work as a Customer Success Manager here at Visiba. I am the customer's voice: I support them in getting started and help them become successful with the product. After the agreement is signed, we start project leading and are with our customers from the very start and all the way through the process. This may mean training healthcare staff or other gatherings, where we move forward with the project in the best way for the customer.
What is your experience prior Visiba Care? Why did you join Visiba? 
I had a similar job before and prior to that, I worked with sales. Both positions were in the tech industry and that's what I prefer. I wanted to try something new, so I actively applied for new jobs and found a position here. I could work for a tech company and at the same time, contribute to something good for society, make a change.
How was your onboarding during these times of the pandemic? 
It has been the best onboarding I have had, world-class! I got into the gang very quickly, the culture is wonderful, and the communication is honest – you can chat, and not be afraid to share your opinions. I always get answers on my questions and there are no stupid questions, which is really helpful. My colleagues have not been in the office so much, but being here has worked great anyway. We have regular stand-ups and we manage everything digitally very well.
What is the most important thing with your role? 
The most important thing is to make the customer understand the value of the product. We do not want to give them a good-enough service, we want them to be very satisfied with our product. It will help them solve their everyday issues and that is what I am here for: to ensure that they use the product in the best possible way for them, to communicate how good our service truly is! The challenge is the same: to convey the value of the service to different levels of technical knowledge. Healthcare professionals are already working with an incredibly important function in society and convincing them that a software system could help them can be difficult!
Can you tell me something weird about yourself? 
I love movies! And movie moments in real-life. I like to cook to a theme of the film I am going to watch to get a holistic experience. If it is an Italian film, I will for example, make pasta!
When you are not working, what is your favourite thing to do? 
Food & drinks! Going out for a nice dinner is my favourite thing to do. Then, I am a big fan of sports, especially soccer – blue & white (IFK Gothenburg) is what matters. Right now, it is not going so well but we still stand with your team! Other than that, I love to travel and would like to tick off all the countries in the world.