Louise Andersson keeps supporting our customers from home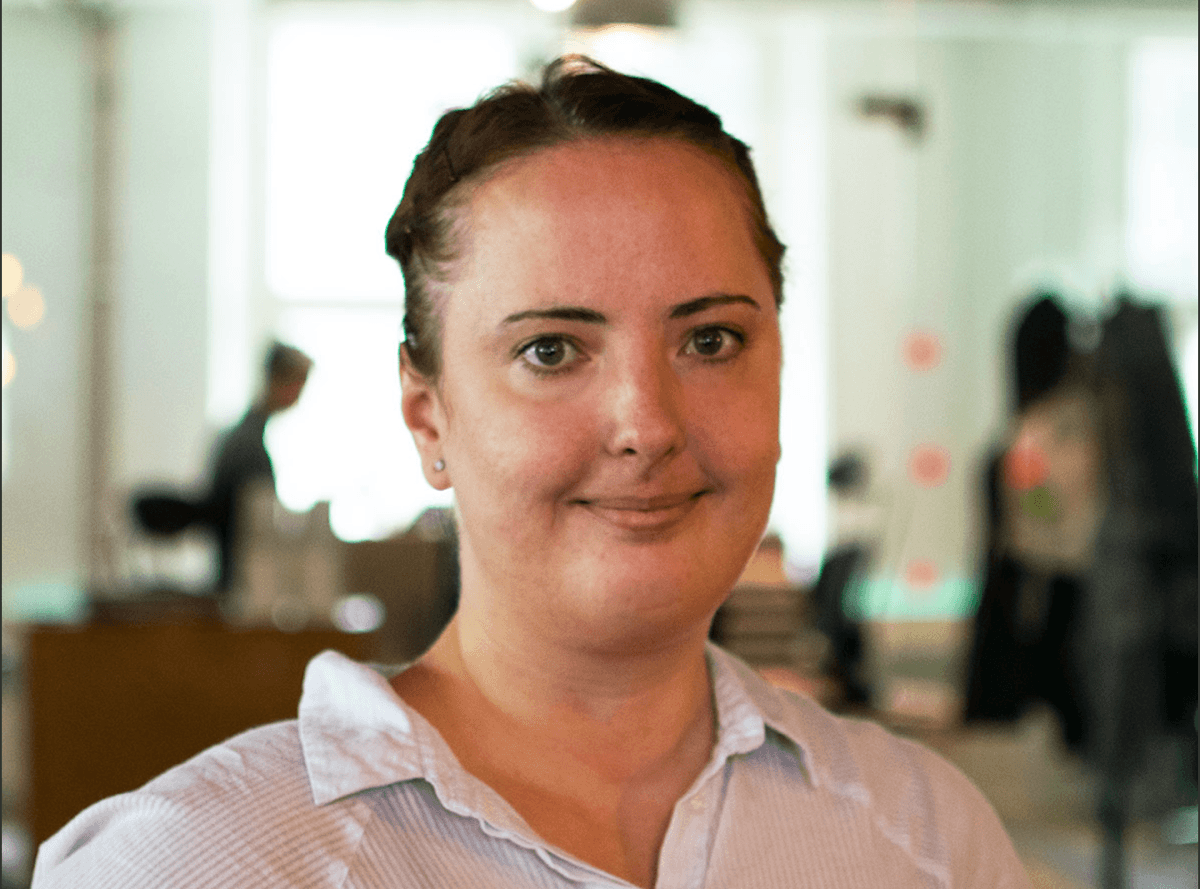 Louise is a beacon of compassionate problem-solving for our users who need help. She joined as a Customer Support Specialist in 2019 and has since lead many users to the light at the end of the tunnel. In this interview, she tells us more about her role and what it is like to work when shielding amidst the pandemic.

What do you do at Visiba Care?
I work in the Customer Operations team as a Customer Support Specialist. We take care of customers who call in, as well as our mail support management system. We simply provide help for our customers' needs.
What is the most important aspect of your role? 
To be the external face of the company and show that they have made the right choice when they came to us. We think about the whole picture, from the time they buy the product and all the way throughout the entire process. They have a Customer Success Manager, but we are there to support and help with everything the users require.
What is the biggest challenge for you in your role? 
All the different people I meet in daily support and getting the information we need to move forward with a case. Our customers work with many different areas and have different knowledge levels of the system and we need to make sure that we adapt to everyone. They do a fantastic job in their roles and we try to be empathetic, so we can help them in all the ways they need.
How has the pandemic affected your job situation? 
It came quite sudden. I belong to a risk group as I have lowered immune system and asthma. I had to start working from home early. I always took public transportation to work which was full of people. It simply did not work anymore in these times; it was the right decision to work from home. It has been a challenge it can get lonely when you work by yourself. We have such an incredible team spirit at work, and I miss the daily chat at the coffee machine. I am very social myself, so it has been challenging to keep up the motivation – I miss the daily contact and just being in the office. I felt isolated at times, but we have adapted to the situation quickly. At the same time, I feel lucky to have a job and a situation where I can work from home. I know many people have experienced worse during the pandemic; losing their jobs or being unable to adapt as easily as myself.
Has your mindset changed in your everyday life? 
I had an active social life before so I had to adapt privately as well. We are a bit nerdy and we like to play games – board games, computer games – so we have been able to successfully take this activity online. Even though it has been quiet and less exciting, we have adapted and gradually learned to live as the situation demands us to.
What has the biggest challenge been during the quarantine?  
Since everything has become digital, it has been a challenge to go out every day. To just go for a walk and be in nature. We can walk in the surrounding area, but some days have passed without going out at all. You work all day and, when the evening comes, you simply stay at home. We order our food and groceries with home delivery, so we have solved that problem this way. Another challenge is that we have not met our parents for several months and it feels weird to not know how everyone is doing or how they are feeling. I still think we have been lucky, as there are people experiencing worse. One can contemplate on how adverse everything has been, but this is the situation and we have to work with what we have. We see in the media that people are out in the parks and live as usual; some people forget that there is a lot of us still inside and forced to stay in isolation longer because parts of the community are less considerate.
What would you need to feel safe or comfortable with the ongoing situation? 
That the pandemic simply cools down, or that there is a vaccine. I think this will affect us in the long run: We will be better with personal hygiene and use masks and similar equipment. I hope it is resolved soon.
Visiba has grown a lot during this time. How has that affected your role? 
We have increased enormously, and the stress level has been high among all our customers due to the situation we are all in. In Support, the pressure is also increased which was challenging at times. I think it is remarkable how well we have handled it.
What makes you passionate about your job? 
Having the opportunity to make a difference in a person's working day. A conversation can start with someone in panic mode, then we go through it together and we end the conversation with a solved problem. It is such a wonderful feeling – It gives me an incredible amount of energy.
What makes Visiba such a good place to work? 
It is like a corporate family; it is probably the best way to describe it. Everyone is so wonderful and helpful. Everyone really does their best and are both driven and motivated to help our customers. We are all aware that we make a difference; that what we do helps the society. We are all different with lots of different personalities and we really complement each other – it feels amazing.
What makes you happy? 
I like to stay updated on how all my loved ones are doing. Knowing that they are well, what is happening in their lives makes me happy. Then I play many games! I love strategy games and I can do that for hours; I find it both fun and challenging.
Can you tell me something unusual about yourself? 
I like to be creative and busy. I like to bake! I also love Korean drama series.