Let us present Cornelia Broqvist!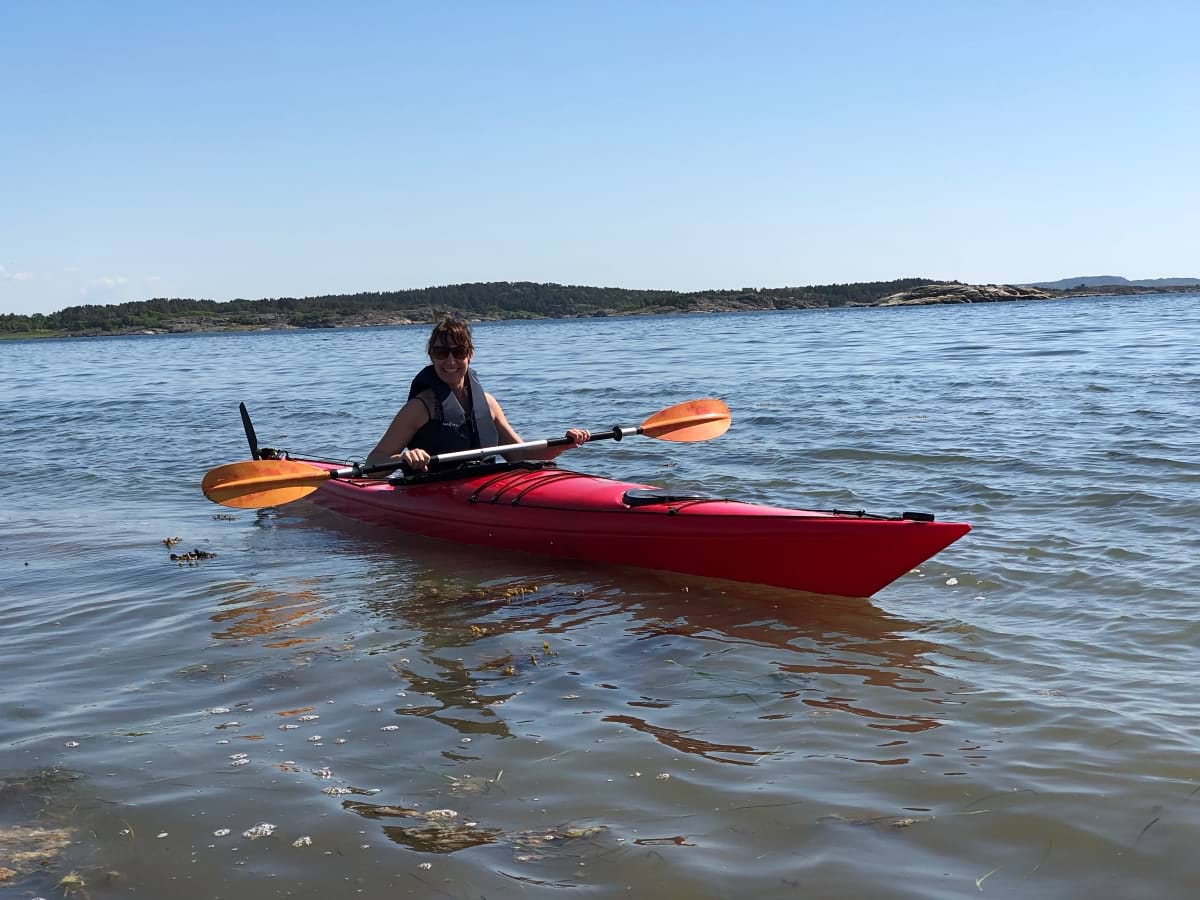 Cornelia Broqvist, Head of Marketing and Communications, wanted to become a journalist at the age of 14 and change the world with the help of the written word. She is passionate about communication in all its forms and is driven by new opportunities and challenges. But when she's not working, she prefers to hang out in a sea kayak on Orust.
Hi Cornelia! Can you tell us a little about your background? 
After finishing highschool I really needed to get away from Gothenburg and moved to Dublin for a year where I worked in different pubs and just enjoyed life. Then I moved back home and started studying International Business at the School of Business (Handelshögskolan). There, I quickly realized that I needed to improve my german skills and therefore chose to take a language course at the Goethe Institute in Berlin.
What was planned as a three months language experience instead turned out to be a 10 years long love affair. I fell in love with the city, the culture and the atmosphere. I began to study PR & Communications Science and Social Anthropology at the Freie Universität in Berlin. Through Social Anthropology I was given the opportunity to participate in a large interdisciplinary research project in Thailand. For nine months, I conducted research in two Hmong villages in the mountains. Although it was an incredibly important experience for me personally, I soon realized that Social Anthropology and being an observer was not my thing - I am a person who really needs to get involved.
In 2004, I moved back to Sweden and started a job at MindArk, a company that develops an MMORPG called Entropia Universe. After working as a Support Manager for a few years, I was offered the position as the CEO for a newly started subsidiary within the MindArk group. EUSO AB provided various IT services to companies that wanted to build their own virtual experiences within the Entropia Universe.
After a few years I was ready for new challenges. In 2011 I began to work as the Nordic PR and Marketing Manager at the German e-commerce company Klingel. After seven years in fashion and a short stopover at Resia Travel Group, I finally landed at Visiba Care.
What are your main responsibilities at Visiba Care?
In addition to working in the management team where my colleagues and I run the company's strategic plan, I primarily focus on developing our brand and our communication on all markets, so that our sales people have the best prerequisites when contacting prospects or customers. Specifically, this means that we build thought leadership by producing and distributing different kind of content and plan and conduct various events. In addition, my team also supports other departments with the copy or graphic material they need to deliver on their assignments.
What makes Visiba Care a good place to work?
What I especially appreciate about Visiba Care is the opportunity to be part of building a great company with a vision that I share. We have a flat organization with short decision paths where everyone is given a voice. For me, being able to work together with so many capable and driven colleagues who all share the same values and goals is truly amazing. 
Then, of course, we have a lot of fun together too. Everyone here really cares for each other. But I also feel a great commitment to our vision and that we contribute to a better society by giving healthcare providers the tools to deliver better and more accessible care. It really is a perk to hear our clients tell us about situations where our solution has made a difference.
What will you focus on for the next 6 months?
Professionally, I want to set our go-to market strategy for the UK and Norway. I also want to invest more in the team and to build a good foundation for our work. When it comes to tactical activities, we will launch our new website in September and this means that we can finally (!!!!) start working in a more rewarding way with our digital marketing. We will also plan and conduct a number of major events in Sweden, Norway and the UK. It will be an exciting autumn!